Contact us at (337) 667-6148
Menu & Specials

Appetizers, Dinners, Desserts & Beverages

READ MORE

Online Reservations Available

Make Plans To Dine With Us Today

RESERVATIONS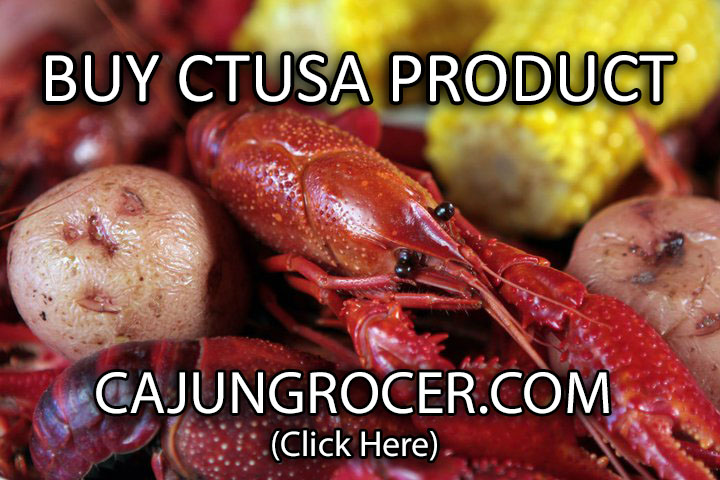 About Us
LOCATED IN HENDERSON, LOUISIANA
​@ I-10 EXIT 115 - 1/2 MILE NORTH

OPEN 7 DAYS A WEEK

RESTAURANT HOURS
​MONDAY - THURSDAY 11 AM TILL 9 PM
​FRIDAY AND SATURDAY 11 AM TILL 10 PM


SUNDAY 11 AM TILL 2 PM


OUR STORY


Louisiana seafood at its best, Crawfish Town USA restaurant is conveniently located at Interstate-10 and Hwy. 347 (exit 115) in Henderson, the "town that crawfish built." It's called Crawfish Town USA for a reason. Henderson is the site of the first commercial crawfish pond ever built in Louisiana and is where crawfish were first served in a restaurant. The dining room, inside a vintage 19th century barn, features a down-home ambiance and crawfish--lots and lots of crawfish. But Crawfish Town USA is more than just our favorite crustacean. It's Louisiana seafood and cooking at its best with favorites like old-fashioned red beans and rice, hamburgers, and steaks cooked Acadian-style. It's pasta dishes, catfish, shrimp, oysters, boiled blue point crabs, fried alligator and the freshest seafood gumbo. Serving Lunch Specials and open seven days a week, Crawfish Town USA is the home of Cajun hospitality, the place where French-speaking locals and tourists share a down home meal. And you can fill your cooler with boudin, smoked sausage and stuffed pork chops from the Crawfish Town USA Fresh Market. Crawfish Town USA, it's the best of south Louisiana. 337-667-6148; open 11 a.m.




From one of the first Crawfish Town USA boiler cooks in 1986 to owner of Crawfish Town USA in 2005.
An interview with Johnny Hebert
I guess it was destiny. I grew up in the restaurant business. At age 12 I was washing dishes at Pat's Waterfront Restaurant in Henderson, Louisiana. At age 16 I was hired by Jerry Guidry, owner and founder of Crawfish Town USA. I was trained by the owner of Vernick's in Abbeville, Louisiana to become one of the first crawfish boilers when Crawfish Town USA opened in 1986. I enjoyed the work and the $3.65 an hour pay. That was big money back then. Life was good. At age 17 I was hired by Landry's Seafood in Henderson, Louisiana as a fry cook. At age 18 I was promoted to assistant manager. It probably helped that the owner of Landry's Seafood was my Uncle/Parrain Tony's next door neighbor.
I enjoyed managing the restaurant, but at age 21, I married my beautiful wife Wendy. After 6 months of married life and working long hours, weekends, and holidays, my wife suggested I look into a different line of work. So I then moved over to the food distribution side of the business. For 16 years I worked with restaurants, and became a vital part of their business.
In 2005, Crawfish Town USA was for sale. I then began the biggest selling job of my career. I had to convince my wife and the bank that I could revive the restaurant to its early days of grand success. They fell for it.
It's been 12 years now and the restaurant, certainly has been revived. Wendy and I couldn't ask for a better life. We hope for many more years of success here. It has become a very gratifying place to work. Ironically, we work long hours, weekends and holidays, but it all seems worth it when we see happy employees and customers.
Crawfish Town USA
Fresh Market
2815 Grand Point Highway
Henderson, LA 70517
337.667.6148 EXT.2
Sunday: 9AM - 4PM
Monday – Thursday: 9AM - 6PM
Friday – Saturday: 9AM - 7PM;

​

Our Fresh Market is Located right next door to the restaurant. We have fresh seafood, meats, prepackaged local products and seasonings, and much more! Many of your Crawfish Town USA favorites are available in convenient pre-packaged portions, as well as hard-to-find high quality fish and shellfish.
HOMEMADE BOUDIN AND CRACKLINS
​

​
Shrimp

Head On / Large & Small Peeled

Oysters

Live Crawfish

Washed and Graded - SEASONAL

Crawfish Tail Meat

Garfish

Crabmeat

Lump / Fingers / Jumbo / Claw

Crawfish Burgers

4 per pack

Alligator Meat
Crab Burgers

4 per pack

Spinach Dip

Home made Tartar Sauce

Fresh Produce

Praline Sauce

Catfish

Whole / Steaks / Filets / Collarbone

Turtle Meat

Crawfish Burgers

4 per pack

Boulettes: Dozen

Garfish / Crawfish / Shrimp / Catfish / Crab / Seafood

Stuffed Shrimp

Stuffed Crabs

Stuffed Catfish

Gumbo Crabs

Seafood Burgers

Beer and Wine

CTUSA Seasonings

FRESH MEATS

"Local Grass Fed Beef"

Ribeyes
T-bone
Round Steak
7 Steak
Fresh ground bacon wrapped Hamburger Steak
Fresh ground beef
Reserve your meal time with us
You've got questions...we've got answers! If you've got anything you'd like to say to us, or to make a suggestion so that we may better our service to you, please fill out the form below. We'll get back to you very shortly. Thanks for your interest in Crawfish Town USA!
Catering & Banquets
GROUP MENU- 25 PERSONS OR MORE
ORDERS PLACED IN ADVANCE
, & selections offered for lunch
, & selections offered for dinner
Children's menu available
Soft drinks are additional pricing
Pricing is for onsite only, additional for offsite
Prices subject to change without notice R1017
---
Selection (includes garden salad, tea/water, tax and gratuity)
Crawfish Etouffee Served w/strips of fried catfish and potato salad
Pasta Alfredo topped w/grilled crawfish
Jacked up Chicken grilled chicken breast smothered w/pepperjack cheese topped w/Andouille cream sauce
Served w/stuffed potato
Stuffed Catfish topped w/lemon butter sauce
served w/grilled vegetables
---
Selection (includes garden salad, tea/water, tax and gratuity)
Grilled Catfish served w/grilled vegetables
Pasta Alfredo topped w/grilled shrimp
Served
Fried Catfish & Fried Shrimp served w/potato salad, hushpuppies
Hamburger Steak topped w/Acadian sauce
served w/cajun smothered potatoes
---
Selection (includes tea/water, tax and gratuity)
Fried Catfish served w/potato salad
Grilled Chicken topped w/Andouille cream sauce
Served w/ cajun smothered potaoes
Pasta Alfredo topped w/grilled chicken
served
Red Beans & Rice w/smoked sausage
served w/hushpuppies
PARTY PLATTERS
COMBO PLATTER #1
(approx 20-30 ppl) catfish bites, hushpuppies, crawfish boulettes 5
SEAFOOD BOUDIN
(approx 35-40 party links)
CHICKEN SALAD SANDWICHES
(approx 130 pcs)
COMBO PLATTER #2
(approx 20-30 ppl) catfish bites, shrimp, crawfishboulettes, hushpuppies 0
PORK BOUDIN
(approx 35-40 party links)
HUSHPUPPIES
(approx 50 pcs)
SEAFOOD PASTRIES
(50 pcs)
MEAT PIES
(approx 96 pcs) 5
SPINACH & ARTICHOKE DIP
W/HOMEMADE CHIPS (approx. 20-25 ppl)
PRALINE CHICKEN BITES
(approx 20-25 ppl)
MEATBALLS
(approx 80 pcs)
CATFISH BITES
(approx 25-30 ppl)
SPICY DRUMETTES/WINGS
(approx 60 pcs)
VEGETABLE TRAY
(approx 50-60 ppl)
CRAWFISH BOULETTES
(FRIED OR GRILLED) (40 pcs)
FRIED DRUMETTES/WINGS
(approx 60 pcs)
FRUIT TRAY
(approx 50-60 ppl)
SEAFOOD BOUDIN BALLS
(40 pcs)
---
CATER TO YOUR EVENT
CHICKEN & SAUSAGE JAMBALAYA
(approx 128 oz)
RED BEANS & SMOKED SAUSAGE w/RICE
(approx 64 oz)
SMOTHERED GREEN BEANS
(approx 40 oz)
SPICY SHRIMP & CHICKEN PASTA
(approx 112 oz)
RICE DRESSING
(approx 90 oz)
MAC AND CHEESE
(approx 84 oz)
ALFREDO PLAIN
(approx 80 oz)
POTATO SALAD
(approx 64 oz)
RICE-COOKED
(approx 66 oz)
ALFREDO CHICKEN
(approx 112 oz)
GARDEN SALAD
W/ONE CHOICE OF DRESSING
(approx 90 oz)
CRAWFISH TOWN ROLLS
(40 pcs)
ALFREDO SHRIMP
(approx 112 oz)
CAJUN SMOTHERED POTATOES
(approx 80 oz)
BREAD PUDDING W-RUM SAUCE
(approx 100 oz)
ALFREDO CRAWFISH
(approx 104 oz)
GRILLED VEGGIES
(approx 32 oz)
SWEET POTATO SYRUP CAKE
topped w/cameral sauce
(approx 200 oz)
CRAWFISH ENCHILADAS
(15 each)
Request Information
Contact Us
Crawfish Town USA
2815 Grand Point Highway
Henderson, LA 70517
Restaurant: 337.667.6148
Market: 337.667.6148-EXT. 2
Employment
This company is an equal opportunity employer.
This is a drug, smoke and alcohol free workplace!
Important Agreement: Please Read The Following And Sign Your Name Below. In compliance with Federal and State Equal Employment Opportunity Laws, qualified applicants are considered for all positions applied for without regard to race, color, religion, sex, national origin, age, veteran's status, disability, citizenship or another legally protected status. I certify that answers given herein are true and complete to the best of my knowledge. In the event of employment, I understand that false or misleading information given in my application or interview(s) may result in immediate discharge. In consideration of my employment, I agree to conform to the rules and regulations of Crawfish Town USA®, and hereby state my understanding that my employment and compensation can be terminated, with or without cause and with or without notice, at any time at the option of either the Company or myself. I understand that unless otherwise prohibited by applicable law, I may be required at anytime to submit to a drug and/or alcohol test as a condition of my employment with Crawfish Town USA. By accepting employment, I agree to submit to such tests as required by the company, all at the company's expense. I authorize you to make such investigations and inquire of my personal history and other related matters as may be necessary in arriving at an employment decision. I hereby release employers, schools or persons from all liability in responding to inquiries in connection with my application.
Register for our eClub
Please register to participate in our eClub. We regularly offer specials and golf promotions to registered members. All information is held in confidence and will only be used to provide you specials and promotions.